Air Conditioners
Air Conditioners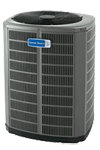 Air conditioners may look similar, but their Seasonal Energy Efficiency Rating (SEER) can vary widely. Higher SEER numbers save more money spent on electricity. Except for the northern states that still have a minimum standard of 13 SEER, The rest of the country has a minimum standard of 14 SEER for Air Conditioners, which uses 29% less energy than a 10 SEER unit (EPA standard up until Jan. 2006). We currently offer a line of air conditioners that start at the minimum efficiency available and go all the way up to a 21 SEER. Depending on your average usage, higher SEER air conditioners can significantly reduce your electric bill.
Additionally, we offer many air conditioners that have advanced features, such as 2-stage compressors and variable speed fan operation. These features not only improve the comfort level of your home, but can provide additional energy savings as well.
Air Conditioning Product Offering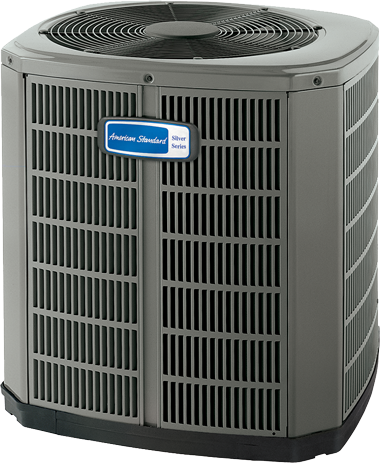 Silver 16 Air Conditioner
View Brochure
Model Family: 4A7A6
Efficiency SEER: Up to 17 SEER
Efficiency EER: N/A
Energy Star Rated: Energy Star®
Sound Level: Quiet operation
Refrigerant Type: R-410A
Compressor: Single stage
Factory Warranty Parts: 10-year limited warranty on internal functional parts.
Factory Warranty Compressor: 10-year limited warranty on compressor
Manufacturer's Stated Benefits:
10-year limited warranty on outdoor coil.
Surpasses government efficiency standards, helping you save up to 50 percent on your cooling energy usage
Install this as part of a complete system and you may meet the efficiency requirements for a federal energy tax credit.
Keep operating noise to a minimum, even on the hottest days, with this air conditioner system.
Our home air conditioning systems cool with an environmentally friendly refrigerant that is ozone-safe.
Get more efficient and reliable cooling thanks to the Spine Fin™ coil and durable Duration™ compressor
We protected the system from the elements with a rust-resistant coating, screws and basepan.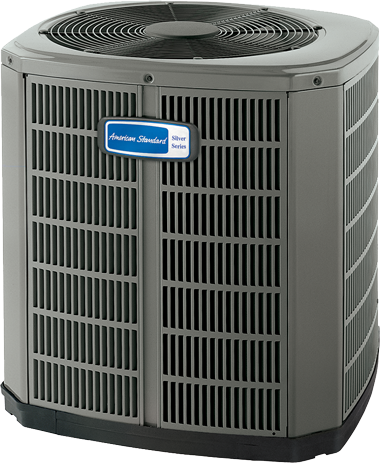 Silver 14 Air Conditioner
View Brochure
Model Family: 4A7A4
Efficiency SEER: Up to 16 SEER
Efficiency EER: N/A
Energy Star Rated: ENERGY STAR® Qualified
Sound Level: Quiet operation
Refrigerant Type: R-410A
Compressor: Single stage
Factory Warranty Parts: 10-year limited warranty on internal functional parts
Factory Warranty Compressor: 10-year limited warranty on compressor
Manufacturer's Stated Benefits:
10-year limited warranty on coil.
By surpassing government efficiency standards, you can save up to 43 percent on your cooling energy usage while reducing greenho
This central air system's design is an economical option for efficient and reliable cooling.
Cools with an environmentally friendly refrigerant that is ozone-safe.
This A/C unit's rust-resistant coating, screws and basepan protect your system from the elements.
Potential energy use comparing an 8-SEER system to a 14-SEER high-efficiency system. Actual energy savings will vary.
Unit also available as a three phase unit