Reviews
Reviews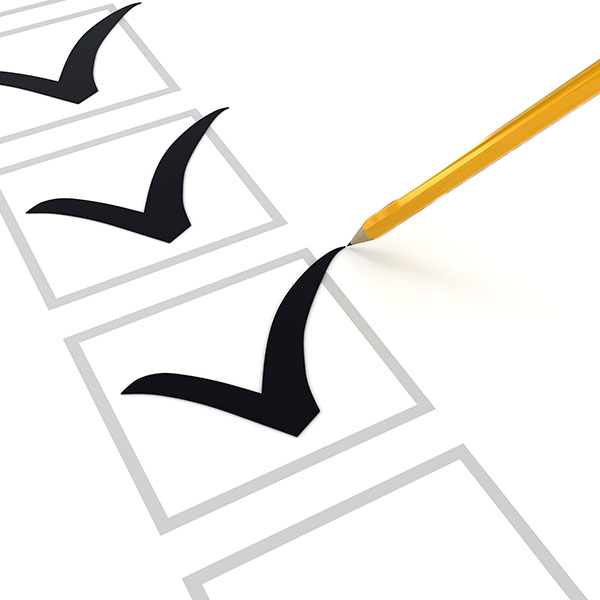 At JMS Air & Heat, LLC we strive for 100% satisfaction in everything we do. We value your opinion and invite you to tell us and others about your experience with us. Please take a few moments to tell us what you think by leaving us a review here on our website or on any of these popular review sites or social networks.
Read what other customers have said about us.

All trademarks or brands on this page are registered by their respective owner and are not affiliated with our company, nor do they endorse or sponsor our products or services.
Reviews of
JMS Air & Heat, LLC
(Based on 12 rated reviews)
Great Services, Great Prices
28-Sep-2020
Product or service reviewed: A/C repair and maintenance
Technician: Robby, Nathan
I recently hired JMS Air& Heat to perform services and was very pleased with the responsiveness and value given to repair/rebuild and the job performed. Nathan and Robby were very professional, knowledgeable, friendly and respectful and took the time to explain the job that needed to be done to prevent continued problems. They also took pictures of the units before and after all of the services. I was also appreciative that they called before arrival , arrived on time and completed a very large job in a timely manner . Thank you ! Highly Recommended!
03-Aug-2020
Product or service reviewed: Condenser unit
A great big shout-out to JMS Air & Heat and James McLaughlin and Robby Teel. I called Jame early Saturday morning. They came out and got me temporarily running. They returned on Sunday and spent the day installing a new 4 ton unit with surge protectors on both the compressor and air handler along with a UV light to kill all that bad stuff. Robby, who did the work, took great care in his work. He was neat and very respectful. Thank you JMS, James and Robby. I recommend JMS to anyone needing AC work.
Super Happy with our new AC system from JMS Air and Heat LLC
30-Mar-2020
Product or service reviewed: A/C Unit, Duct work
Technician: Travis Robertson
Amazing job! Travis and his technicians worked extremely hard and made sure we were super happy with our A/C system. I definitely would not want anyone else working on my home!! Thank you so much!!
Kayla Duggan
El Lago, Texas
Honest, Great work at fair price
12-Aug-2019
Product or service reviewed: New AC system
This is 5 + years late. We bought a house that needed major work done on the AC so we decided to just purchase everything new. James did a outstanding job, very honest and upfront on everything. I have no issues now in my home and still enjoying the great work he did. Thanks for the honest and great job you have provided!
Great Service done by Great Knowledgeable professionals
06-Jun-2019
Product or service reviewed: HVAC
Great people, great service, very knowledgeable and recommended both increasing auxiliary equipment to improve air quality as well as secure equipment from power spikes. We now have a plan we'll follow over time to implement their recommendations. I highly recommend this family owned company. We now have an HVAC service we can rely on and trust.
Fantastic Work done by a fine group of guys done at a Great Price
21-Apr-2019
Product or service reviewed: Multiple AC systems
We have used James and his fine group to replace HVAC units in multiple rental properties, and in our own home. Their work is fantastic and their prices are great. James is very responsive to any needs that we have for service. They can't be beat and are a great company.
Friendly, Knowledgeable, Affordable, Best Prices Hands Down.
21-Feb-2019
Product or service reviewed: Service
Technician: James McLaughin
James and JMS Air and Heat LLC's friendly, knowledgeable technicians give the highest quality service with highest level of integrity of any company we have dealt with, hands down.. They have many options to repair or replace your current system at a fair and reasonable price. Talk to James and his team to see about cost saving 0% financing options for new system upgrades. I Highly recommended them!
Fast, Friendly, Affordable service done right the 1st time and a Great price !
14-Feb-2019
Product or service reviewed: A/C check up
Technician: James McLaughlin
I Love the Excellent service I received by James and his guys. They came out quickly on holiday weekend for an emergency call to my home, without charging us an overtime or holiday charge, they were able to fix our leaking water issues fast and at a fair price, James and his guys also helped clean up the mess that was created by our backed up system. I highly recommend James and his crew to any of my family or friends. Thank you JMS Air and Heat LLC.
Otilia Robles
HoustonTexas
Very Impressed with JMS Air and Heat LLC.
05-Feb-2019
Product or service reviewed: A/C check up
Technician: James McLaughlin
Very impressed with James, Robert, and JMS Air and Heat LLC. They were honest with me and let me know my A/C was in good condition, they made recommendations of products and services that would help me prevent any future issues and help us breathe easier in our home. They also helped me with a few things that weren't exactly "on the list" for the check up at no additional charge. James and his team are extremely knowledgeable with decades of experience, they are hardworking, and always professional. I have recommended them to my neighbors, friends, and fellow business owners and have received great positive feedback from all them. Thank you JMS you and your guys are the Best.
Quality work, excellent customer service, peace of mind
29-Jan-2019
Product or service reviewed: Air Conditioning Services
Technician: James McLaughlin
From a fellow contractor standpoint, it is extremely important to partner with other contractors whom you trust will take care of your customers. JMS Air & Heat is one of our very trusted partners. We trust they will be honest with the quote, they will do as promised, James and his team go above and beyond. We met James and his son Travis at a networking event about 2 years ago and it was one of the BEST connections we have made. Not only does he trust us with his customer referrals, but we do the same. If you are looking for quality work, excellent customer service and peace of mind, look no further and contact JMS Air & Heat!!! You won't be disappointed! Zelena @ Britton WaterWorks Plumbing
Zelena Brown
Missouri City, Texas
JMS Air and Heat LLC provides quality service with professional technicians at a fair price...
30-Nov-2018
Product or service reviewed: New A/C and Heating ystem
Technician: James McLaughlin
James and his crew are very knowledge about your HVAC system and the services they provide are hands down the most honest and personable that I have received in a long time. I highly recommend JMS to check out your Air and Heating system and let them educate you on your system and the best way to care for it. I am a big fan of their Winter and Spring maintenance programs! They save me time and money, JMS Air and Heat they really do take care of your Air & Heat.
Deborah Mendoza
HOUSTON TX
Best A/C and Heating comapnay around with the best prices and services !
30-Nov-2018
Product or service reviewed: Service and a new system for both home and office
Technician: James McLaughlin
James and his crew are extremely prompt and professional. We have used them for several years for our store and home. Our old unit went out in our home and they brought over window units to help with the Texas heat mid summer. They are very knowledgeable and they truly try to fix the unit rather than just sell you a new one, which I really appreciate. I highly recommend JMS Air and Heat LLC.